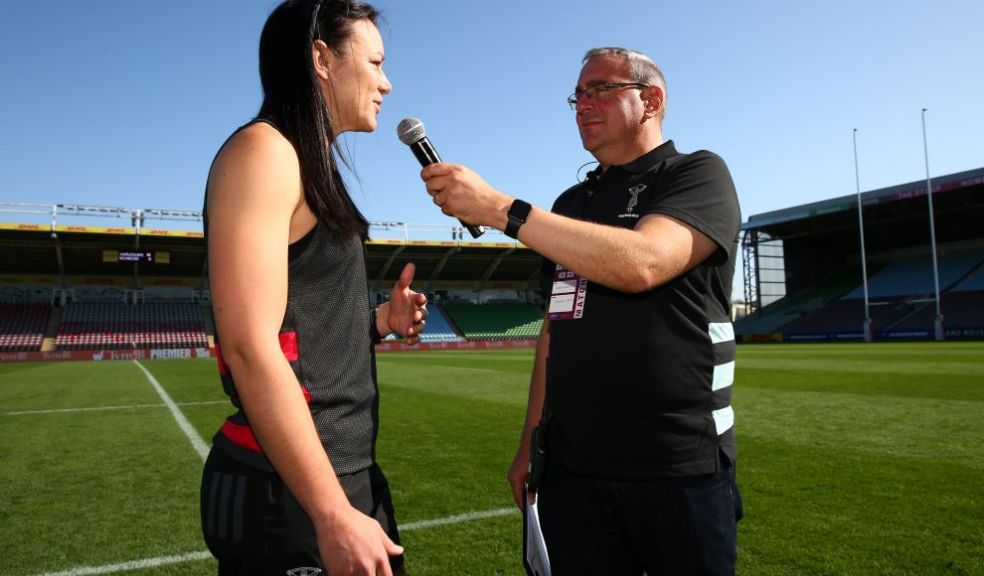 Welcome to Women's Sport Daily
Welcome to a new website dedicated solely to women's sport. Women's Sport Daily will cover all female professional sport – from football, netball and cricket to tennis, golf and Olympic disciplines.
There will also be the chance to promote news about your school, club and local teams in a unique Community section, as well as exclusive interviews and columns from sporting stars and the people who influence how girls and women watch, play and enjoy the action.
Women's Sport Daily is a joint venture between sports broadcaster and former talkSPORT Head of News & Sport, Mike Bovill, and The Daily UK.
Editorial Director, Mike Bovill (pictured, interviewing Harlequins star Deborah McCormack) said: "I've been involved with Harlequins Women over the past few seasons so have seen first-hand the rise in popularity and support for women's professional sport.
"But it is still woefully under-represented in the mainstream sporting media. There is some great coverage but too much of it is behind a paywall.
"We want Women's Sport Daily to be a destination for any fan to find news, results and opinions about your club and your favourite stars."
Marc Astley, Editorial Strategy Lead for the Daily UK, added: "As a sports fan with a young daughter I was becoming increasingly frustrated about the lack of representation of women's sport in the media.
"I oversee a number of websites and so decided to create a new one with Mike to fill the void."
An editorial board of media and sport professionals – including sports broadcaster and SJA committee member, Faye Carruthers, and Premiership Rugby referee, Sara Cox – will help guide the tone and content of the new site.
Faye Carruthers said: "With the popularity of women's sport continuing to grow at pace, I'm proud to be associated with a news platform dedicated to sharing stories at every level and showcasing them in one space."