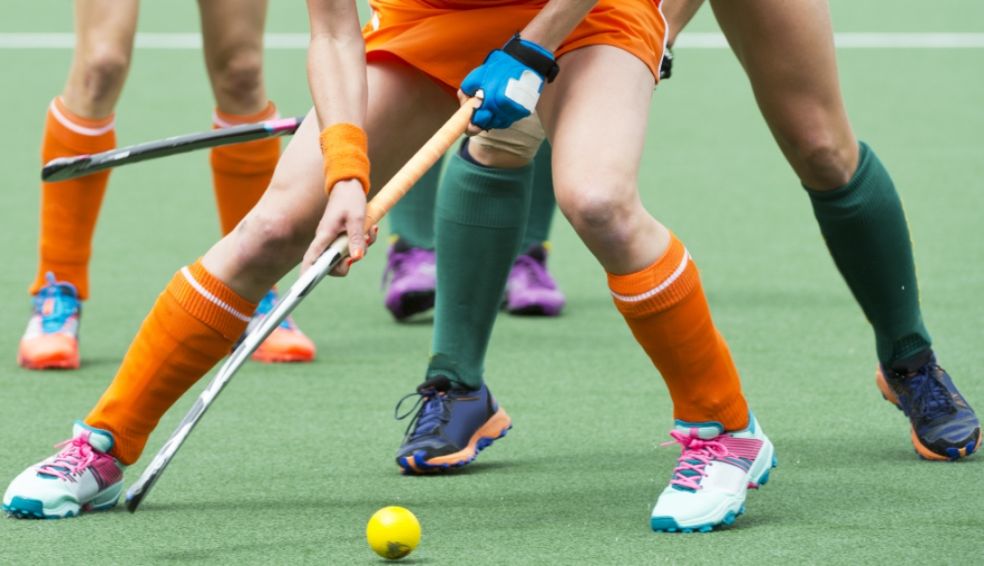 Beeston battle rain and Swansea to seal first win of the season
Beeston 4 Swansea 0
Women's Hockey League Premier Division
Swansea's difficult start to their first campaign in the top flight continued at Highfields as Beeston ran out comfortable winners in persistent rain.
Both teams were without a win going into this game. It was the East Midlands side that would make the most of their opportunities as they grew in confidence and with it a share of the possession that lead goalkeeper Jenny Rizzo spending large parts of the game the lone figure in the Beeston half.
Swansea who were well beaten in their opening two fixtures started to find their feet in the game after an early spell of Beeston pressure. Without ever really threatening to score, they were more than equals in the first quarter.
With neither team having found the net yet this season, both teams strived to find an opening. It came in the twenty-fifth minute. Swansea was on top and just couldn't find a player on the end of a chance.
At this level that is dangerous, and Beeston made them pay with a move down the left, and Madeleine Newitt was at hand to guide the ball calmly into the net.
With half-time looming, Beeston at the fifth time of asking scored from a short corner and Lauren Burrell at the back post guided home Beeston's second.
Beeston's third came after 42 minutes when Julie Whiting smashed a hopeful ball into the circle, and Kelsey Briddell was the to react after keeper Jana Pacyna kicked the ball away from goal.
Beeston grew in confidence, dominating the possession there was no outlet for the Welsh side. It could have been worse for Swansea a Beeston squandered two open goals before Burrell added her second. Another short corner was fired in, and the Beeston skipper had the composure to get solid contact and see the ball hit the back of the net.
Swansea knew that it was not going to be easy in their first season at this level, but there were some hints in the first half that they are starting to find their feet.
It was a good result for Beeston who will now hope to build on this result when they travel to the University of Birmingham next week.
Beeston: Jenny Rizzo, Nicola Moss, Julie Whiting, Alice Huddlestone, Lauren Burrell, Jillian Wolgemuth, Kelsey Briddell, Katie McKee, Jess Hood, Maddy Newitt, Sian Emslie, Paige Gillott, Martha Lawrence, Violet O'Neill, Rebecca Malyon, Ruby Apoola
Swansea: Jana Pacyna, Beth Wood, Lowri Ratti, Lauren Dunn, Alice Christopher, Louise Loughlin, Katrin Gierak, Hannah Griffiths, Jess Lea, Rebecca Treharne, Madalyn Conklin, Kaitlyn Thompson, Olivia Strickland, Katie Mulroy, Betsan Thomas, Jess Roe