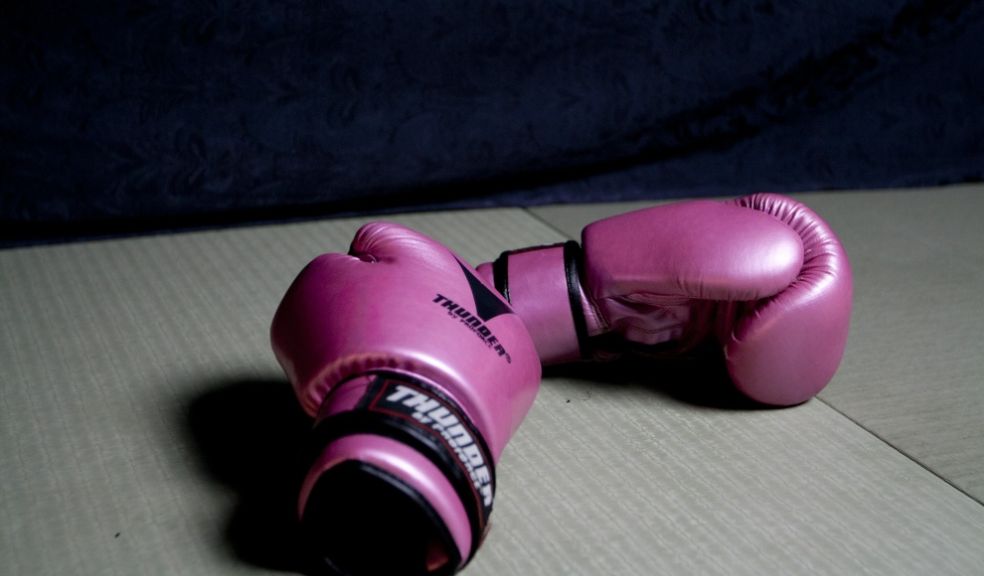 Seven iconic UK women in sport we love
About 200 years ago, only men were allowed to enjoy sports because women were deemed too prim and proper to engage in such activities. It is not until the advent of the 20th century that empowered women began to prove to the world that they, too, can prevail in the world of sports.
Throughout history, emboldened female athletes have made their names known. Most of them aim to inspire young girls who also desire to venture into the world of sports. All of these women have provided significant contributions as well as excellent representation in a previously malen-dominated realm. With that, here are some of the highly esteemed British female athletes that countless people have grown to love.
They come from the worlds of female boxing, bobsleigh, running and athletics.
Jessica Ennis-Hill
Jessica Ennis-Hill would have never become one of Britain's top young athletes if it were not for her devotion and commitment to pursuing track-and-field. She began realising her potential at the age of 10 when she singlehandedly formed a hurdle-overcoming technique that gave her an edge against her competitors.
By 14, her gift for athletics was further unleashed when she won the National Schools Championships. Jessica proceeded to enter several competitions like the Olympics, European Championships, and World Championships, where she garnered golds multiple times. Jessica broke numerous records and won countless awards. This had led her to become the first-ever British female to be granted the prestigious Sports Personality of the Year Lifetime Achievement Award by BBC.
Liz McColgan
British athlete Liz McColgan discovered her talents in running when her PE teacher persuaded her to join a local athletics club when she was 12. Since then, she has competed in prestigious matches like the World Championships and Commonwealth Games.
Liz also entered marathons that took place in New York, London, and Tokyo. Liz excelled in all these competitions, and she received numerous awards and titles after her retirement. Liz is hailed as one of the most successful running athletes in British record.
Fatima Whitbread
Fatima Whitbread is a two-time Olympic medalist and was once recognised as the world's best female javelin thrower. These feats had been possible because her former coach helped her recognise her potential to be a talented athlete.
Upon realisng this, Fatima then proceeded to become a world champion. She was also once a world record holder and earner of golds from competitions like European and World Championships. Because of her incredible accomplishments in being a javelin thrower, she was recognized as the BBC Sports Personality of the Year in 1987.
Paula Radcliffe
Paula Radcliffe is not just an ordinary long-distance runner. She is currently the world's fastest female marathoner since 2003, holding the record 2:15:25. She represented Great Britain in esteemed competitions like the Olympics, World Championships, and Commonwealth Games with her incredible talent and abilities.
In her journey, Paula achieved multiple recognition, such as the IAAF World Athlete of the Year, AIMS World Athlete of the Year, and BBC Sports Personality of the Year. Moreover, before ending her running career in 2015, Paula's name and achievements made her a part of the England Athletics Hall of Fame.
Rebecca Adlington
Rebecca Adlington's swift and graceful movements in the water have made her one of the best competitive swimmers in British history. She began joining local swimming leagues as training for her bright future as an athlete. Rebecca fearlessly represented Great Britain in the Olympics, where she bagged two golds in freestyle events. Since 1908, Rebecca became the first-ever British swimmer to snatch those achievements.
She ended her competitive swimming career at the tender age of 23. However, before retiring, Rebecca was named the Sports Journalists' Association's Sportswoman of the Year. Now, she lives her best life as a top-class swimming coach to 8,500 children of Great Britain.
Nicola Adams
Nicknamed as the Lioness, Nicola Adams is one of the most skilled female boxers in the world. Her boxing career began early at the age of 13. She joined numerous bouts in her early years and eventually became a professional boxer in 2017.
Even when she was still deemed an amateur in the field, Nicola displayed her talents and became a double Olympic Champion. She also garnered titles from Commonwealth and European Games. After two years, Nicola retired, but not without making her record remarkable. As a professional boxer, Nicola's boxing record showed that in all her fights, she remained undefeated.
Amy Williams
Amy Williams has been in the world of sports all her life. She was initially listed as a runner, but she did not continue venturing that path due to unavoidable circumstances. Instead, she became a skeleton racer who competed against her rivals by riding a small sled on a frozen track.
At first, Amy described the sport as terrifying, but she ended up enjoying it. She enjoyed it so much that she managed to work hard and bagged a gold medal at the Olympics. Succeeding Jeannette Altwegg's victory in 1952, Amy became the first British female gold medalist of the Winter Olympics after 58 years.