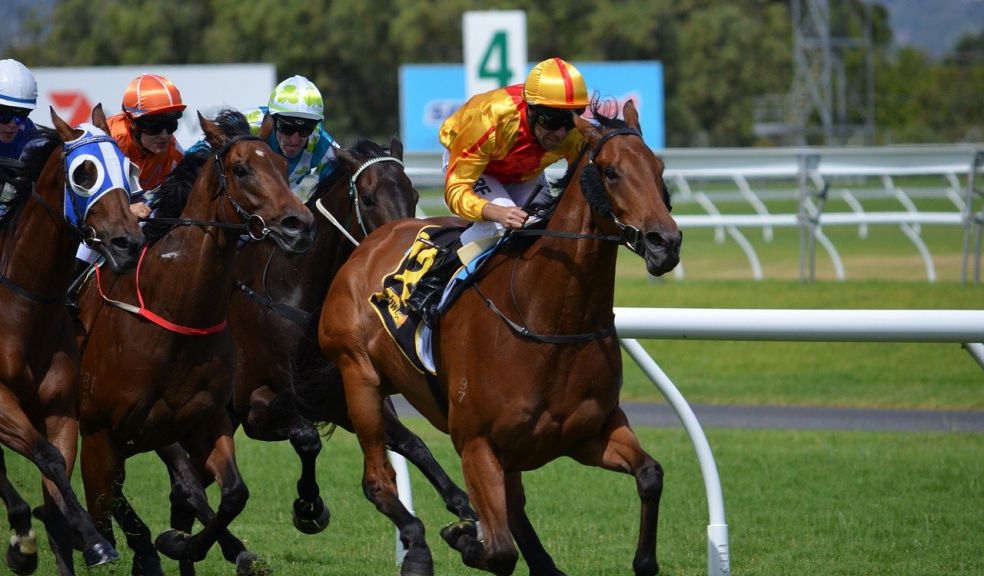 Rachael Blackmore: How the Irish rider transformed perceptions of women in horse racing
It's a fair assumption that most people in the UK hadn't heard of Rachael Blackmore a year ago. Horse racing is a popular sport, for sure, but it operates within its own bubble for much of the year, only springing into the mainstream consciousness for blue riband events like the Grand National and Royal Ascot.
Today, however, Blackmore should be a household name for many – Grand National winner, top jockey at Cheltenham 2021 and, arguably, a shoo-in for various sportswoman of the year awards, particularly in her native Ireland. The jockey has suddenly become the biggest name in her sport, with the Guardian newspaper even going as far as hailing Blackmore as the sport's saviour.
Blackmore's ascendency in 2021 didn't exactly catch people off guard, as many within horse racing circles knew she was a jockey of incredible talent. But her performances at Cheltenham, where she became top jockey while delivering some of the best moments of the 2021 Cheltenham Festival, and the Grand National, where she became the first woman to win horse racing's most famous prize, were outstanding. Almost overnight, she became the most recognised national hunt jockey on the planet.
Female jockeys have been unfairly overlooked
Is it important that Blackmore is a woman? Yes, and no. Blackmore is important for the wider issues of gender recognition in sport. But, as a woman, her success in horse racing should not be surprising; it should be something accepted as normal – the only surprise is that she was given a chance.
To elaborate on that last point: Comprehensive data has shown that there are no differences in results between male and female jockeys. Over one million races were analysed in a landmark study released in 2018 on the issue. And the conclusion was that, despite achieving the same levels of success, women were not given the opportunity for the biggest races.
Despite the evidence of that study above, horse racing – like other sports – was slow to react. You could not force trainers and horse owners to select female jockeys if they did not want to. Old habits die hard, and few trainers – including female trainers – will have wanted to risk changing their formula for success, even if there was evidence to the contrary.
Blackmore built partnership with de Bromhead
But Irish trainer, Henry de Bromhead, built a partnership with Blackmore over the last couple of seasons. The pair, it could be said, have grown together in stature. And as de Bromhead's stable hit a purple patch in recent months, he had the right candidate for regular jockey, i.e. the rider who gets to first pick from the stable.
At this year's Cheltenham Festival, Blackmore won six races and the award for top jockey. Women have won before at the Festival, but never this emphatically. At the top of the accolades was the Champion Hurdle, one of a number of Grade 1 races that women had never won before.
After Cheltenham, money flowed into the betting markets to back Blackmore to win the Grand National. Her likely choice, Minella Times, moved from 40/1 to 8/1 favourite and duly obliged with victory. The betting on Minella Times told us more about how Blackmore's star had risen than anything else. Minella Times, before the Grand National, was by all accounts an unremarkable horse. Punters weren't backing the horse – they were betting on the woman in the saddle.
If you listen to Blackmore speak, she is a reluctant trailblazer. In Ireland, it can feel that having no connections is a bigger bar to opportunity than gender, and Blackmore has no background in racing. She knows that she is seen as a symbol for women in sport and that some obligations might come with it, but she also is doing this for herself.
Her determination and talent made her too good to ignore, and Henry de Bromhead and the owners of the horses he trains have reaped the benefit of that. Blackmore has put her name in the history books – several times – but her legacy, whether it was deliberate or not, is to move the dial further towards female jockeys in their fight for equality.