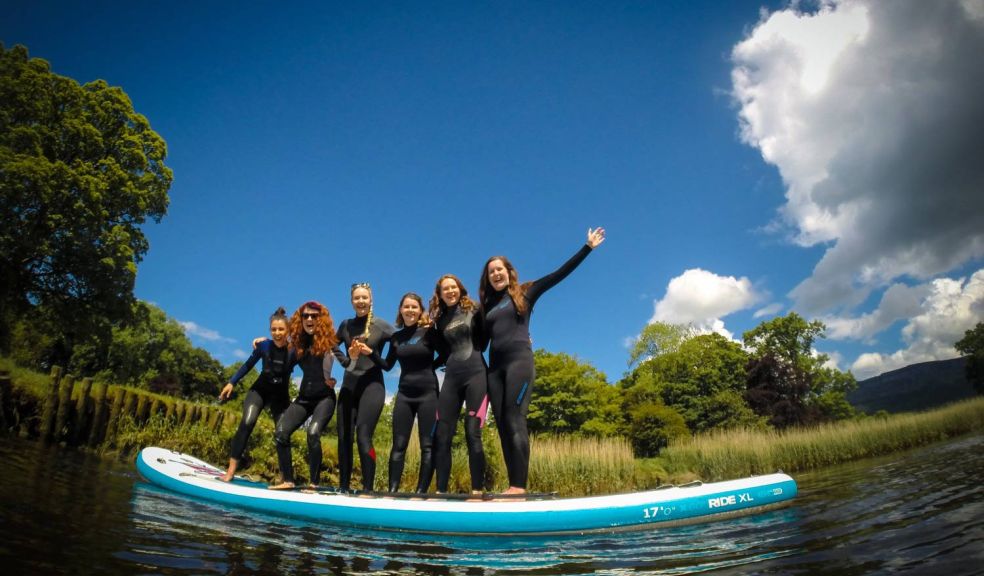 Why are women better at Paddle Boarding?
The summertime is the perfect time to take on the sea and sun. This year is all about women embracing their individuality and self-focus. And to be well prepared for showing off your skills this year, there is no better time to start getting to grips with your board than now.
When it comes to finding the perfect activity this summer, women are excelling at paddle boarding – even outpacing their male counterparts. In fact, women are the fastest growing demographic for paddle boarding and the reason why is simple: women are naturally better at it.
Here, we are going to explore why women are better at paddle boarding than men and the benefits of paddle boarding as a sport for women.
Why women are so good at paddle boarding
Balance plays a major role in why women excel in taking on an inflatable paddle board. Women do have better balance than men, making jumping up on the board and remaining upright a lot easier.  And this better balance might be a result of women having a lower centre of gravity than men.
The viral TikTok trend which tested men and women's balancing ability showed that women were better able to shift their weight and stand up without their hands, whereas many of the men on the platform struggled to do so.
This means that women can learn to stand up on the waves much easier than male paddle boarders, who are likely to fall in more often, making it the perfect sport for women of all ages to try.
Benefits of paddle boarding for women
Encourages mindfulness
Paddle boarding is a great activity if you are looking to increase your mindfulness and boost your mental health. By participating in water sports, you can improve your happiness and help reduce your anxiety levels. Depending on the difficulty level you choose, you can enjoy the sport as a mindfulness technique rather than an active workout. Visiting calm waters with stunning views can help you relax in a setting that is removed from the normal stresses of daily life.
Benefits of vitamin D for women
Being out on the water and in the sun can help you achieve your daily vitamin D goals. For women aged between 14 and 70, you should be receiving approximately 600 international units of vitamin D per day, with this number increasing to 800 IU per day for women ages 70 or over.
Vitamin D is important for regulating the calcium within your body, as well as phosphate. By finding sports to do out in the sun, such as paddle boarding, you can increase your levels of vitamin D. Having stable levels of this is important to keep your bones, teeth, and muscles healthy.
Accessibility
Another benefit for paddle boarding is that it is accessible for all women – no matter you size or age. It is a low-impact sport which means that you don't have to be great at sport to get started – all you need is a little bit of balance and a desire to get out onto the water.
Socialising
As a summer sport, paddle boarding is great for your social groups. No matter the age and ability of your friends, everyone can get involved. And in calmer waters, you can even enjoy a paddle alongside your friends, allowing you the opportunity to get to know each other better – balancing summer social activities has never been easier!
So, whether you are looking to find a family fun activity or spend some time alone on the water, paddle boarding could be the perfect sport for you. No matter you age, size, or abilities, anyone can get onto a paddle board and embrace the waves. And not only does it have many health benefits, from physical to psychological, but it can also be a great way to explore your hidden balancing talents. Instead of opting for the hot girl summer, why not embrace sea girl summer and enjoy some time walking on water?