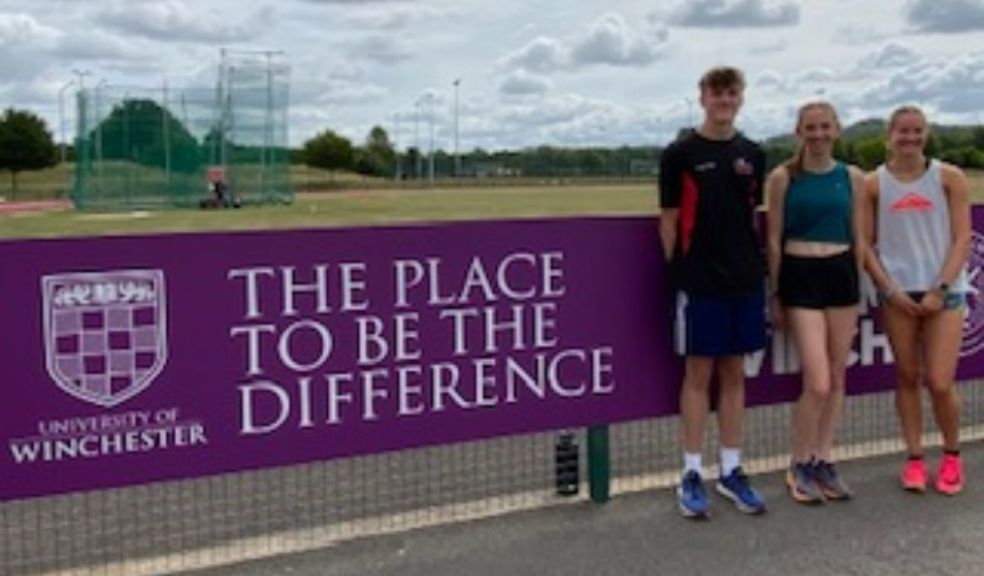 Commonwealth opportunity for Winchester athletes
Three Winchester & District Athletics Club (WADAC) star athletes have been selected for the Commonwealth Youth Games in Trinidad later in the summer. 
Annie Mann (17) competes in the 1,500m, Alex Beck(16) in the 400m and Arabella Wilson (16) in the 400m hurdles. The fabulous three use the University of Winchester's Sports Stadium in Bar End as their training base and two of the athletes are trained by WADAC's Track and Field Head Coach, Andy Fisher, who also holds the same position at the University.     
Andy said, "I'm so proud of Arabella, Alex and Annie. They train hard and have such talent that I'm sure they will do Winchester and the region proud in the Commonwealth Youth Games. WADAC is a great club, and we have access to great facilities at the University of Winchester's Sports Stadium. Athletics is all about teamwork, and with WADAC that goes from our partnership with the University right through to the way everyone pulls together to help nurture truly talented local athletes who go on to perform on the world stage."  
Dr Steve Smith, Senior Lecturer in Sport Coaching and Psychology and Head of Elite Sport Programme at the University of Winchester, said, "The University is delighted to see the progress of WADAC athletes and we're thrilled to have formed such a strong partnership with one of the largest athletics clubs by membership in the UK.  
"The fantastic track and field facilities we offer, and that WADAC pay to use, have played a major part in WADAC's recent success, as is reflected in the recent selection of three of its young athletes to represent England in the Commonwealth Youth games to take place in Trinidad in August." 
The University recently strengthened this partnership by launching its Elite Sport Programme for track and field athletes which will begin in the autumn.  
"This recognises the strength of track and field in the local area." says Steve Smith. "It provides an opportunity for young athletes to stay in the area and make use of the University of Winchester's fantastic facilities and to be coached by Andy who has guided a number of young athletes to international vests." 
"It also allows those coming to study at Winchester the opportunity to be part of an elite sport programme alongside their academic studies. We hope to be able to provide university students with exceptional support to compete at the world stage. Track and field athletics is particularly strong in the region and we are really pleased to support WADAC and their athletes."