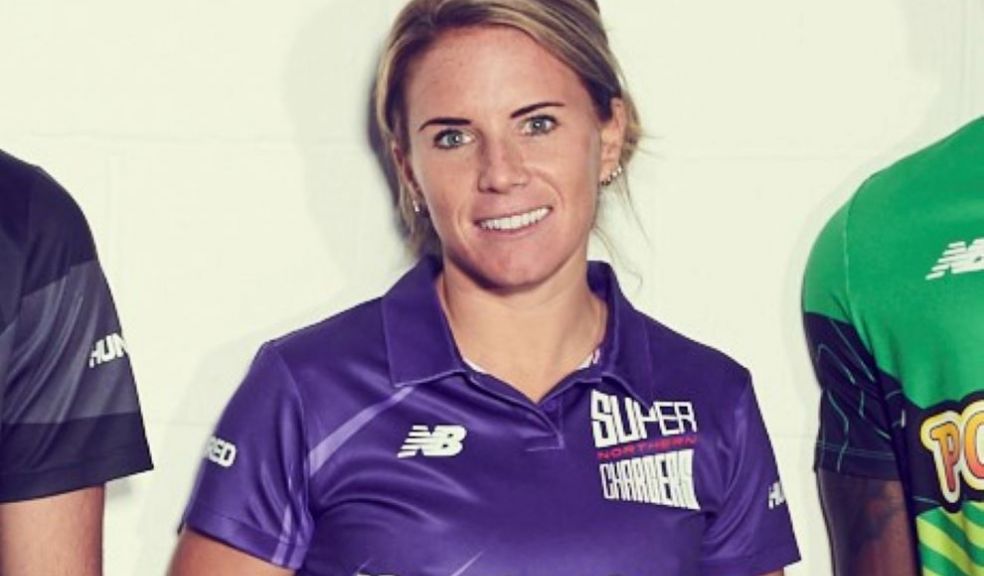 Lauren Winfield: cancelling The Hundred leaves players in "No-Man's Land"
England star Lauren Winfield admits she was 'gutted' by cancellation of The Hundred this year as it leaves too many players in the women's game in a financial 'No Man's Land'.
The new 100-ball ECB competition was set to take place this summer but has been postponed until 2021.
Winfield had been named captain of the Northern Superchargers, one of eight new regional franchises in the tournament which would have been broadcast across Sky Sports and the BBC.
Speaking on The Ballers Blog Podcast, the Yorkshire Diamonds skipper voiced her frustration: "I'm pretty gutted. It was a really important competition for developing women's cricket in England.
"Obviously it was an opportunity to be up there and amongst it on the showcase with the men, which is disappointing. But in the grand scheme of things it makes a lot of sense."
Participation in women's cricket has been on the increase in the UK since England's 2017 World Cup win, but the postponement comes as a bump in the road for further progress.
"You've seen it grow year-upon-year," said Winfield. "The Kia Super League did a great job of getting women's cricket set up with a really good brand and competition.
"The other thing you have to remember is we're very lucky that we are centrally contracted players so even though we've given a voluntary pay cut for the period of COVID, we're still financially secure and still have the opportunity to train every day."
But that is not the case for all of her regional teammates: "When we take our own hats off and look at some of the other girls that were going to play in that competition, that is as much money as they're going to earn in three years playing cricket.
"Some of the local players have never been offered that kind of money to play cricket in their lives and for a lot of the girls that will go a long way to paying rent and mortgages. There's all those financial losses for the players.
"Even though we have some security from those central contracts, there are a lot of players that have missed out on anywhere between £5,000-10,000 in a heartbeat."
Winfield points out that is even the case for some international teammates: "The likes of Sophia Dunkley, who has had a taste of international cricket but hasn't played a lot since. She has also now finished university, has no job and is relying on getting a contract to be a semi-professional cricketer.
"So now there are players in No-Man's Land who are essentially unemployed. The brutal reality of the women's game is that women below centrally contracted England players have gone from being semi-professional players to unemployed with no real income at all from sport."
The Hundred would also have brought an exposure to women's cricket like never before. Sky Sports hold the rights to the competition, but the BBC were set to simulcast eight of the women's games on free-to-air TV.
Winfield believes that would have had a significant impact: "If you look at the bigger picture with it being a new format, the amount of money that was pumped into it through TV rights, different clubs and sponsorships creates revenue that wouldn't be possible to create with the T20 Blast.
"So the new format meant there was so much new money to put into the game, which is huge. It's so important that it's accessible to young female cricketers. Whether it is buying tickets to come watch the games or turn the TV on to watch it and aspire to want to be the next generation of cricketers.
"It's like anything, you have to see it to believe it. It's so important that young males and females grow up watching female football, cricket, netball, hockey, etc. so they can say 'that can be me'.
"The TV coverage is massive in terms of exposure. As a kid, I grew up watching men play cricket and I never thought I could be a professional cricketer but as soon as you are surrounded by it and see players and watch a few games you can certainly change the thought process of what is possible."
The initial reaction of the postponement of The Hundred was one of delight from many fans across Twitter after the format was heavily criticised. However, Winfield believes many people were too quick to disregard the format as well as the women's game.
"Nobody likes change. When something comes a long that is a little bit different, the initial reaction is to say 'that won't work' or 'I don't like that, it's fine as it is'.
"Until you see the product and what it offers, that will always be the opinion. At the end of the day the purpose of The Hundred was to get world-class players back playing in England in an attractive product going head-to-head. We didn't have that without The Hundred."