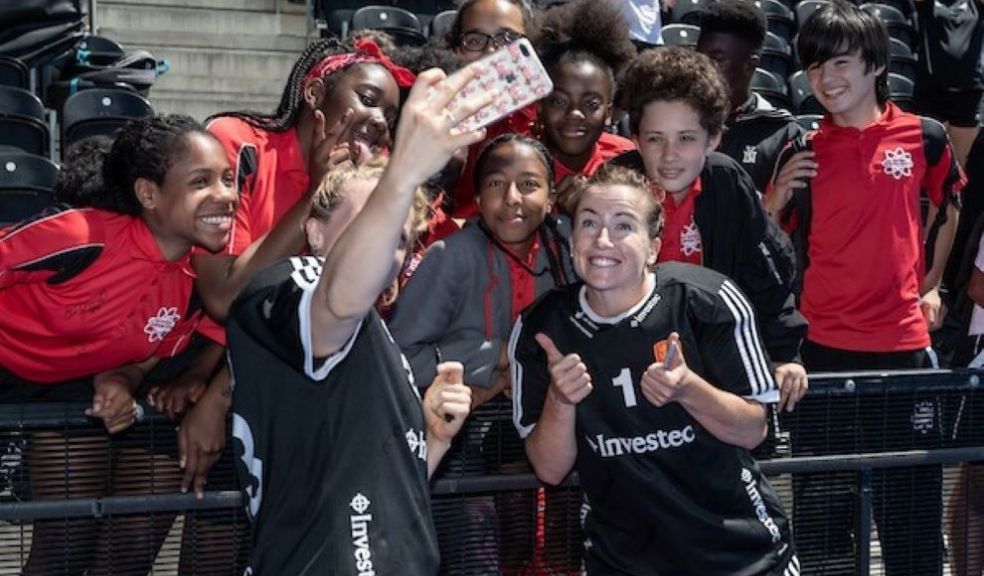 England Hockey responds to racism row
In recent months the spotlight has turned fully onto sports and the part they play in racial discrimination. From the racist chanting on the football terraces to the lack of diversity in many sporting association boardrooms, there is a growing awareness that some sports are as complicit in institutionalised racism as other areas of society.
It is something that hockey has already acknowledged as a problem area. Ahead of the latest wave of criticism, England Hockey chief executive Nick Pink had previously told Women's Sport Daily: "While it has been very uncomfortable to acknowledge, this awakening is actually a positive outcome of Covid-19.
"It has put diversity and inclusion within the sporting landscape under the headlights. There is a lot that we have to do across the whole diversity spectrum. We recognise that this needs so much more than just a campaign: there are so many elements to it. We now have a significant opportunity to address big issues, make fundamental changes to our processes and increase access to the sport."
In the past few days, England Hockey has been hit by a string of accusations. These come from within the sport itself as well as the mainstream media. A searingly critical article in The Guardian spoke of 'an endemic race issue from the national team down to the club game and junior levels', while in an interview with Sky Sports, the chair of Barford Tigers Hockey Club, Gurmej Singh Pawar, said: "If you are from an ethnic background, you might get into the national team but you will not get selected for a major international."
These are tough accusations for those running the sport to take on board. However, it has not come as a surprise.
Earlier this year, England Hockey sent out a Talent Survey to all clubs and individual members to spark discussions and ideas around widening the talent pool and re-imagining the talent pathway. The survey, which was answered by hundreds of coaches, players, parents of young players and club administrators, delved deep into the way hockey was delivered.
While the results covered a wide range of issues, the two areas of concern which were continually raised by respondents were the lack of diversity among participants and the dominance of private schools when it came to opportunities. Both issues are core reasons behind a lack of diversity within the sport.
The results showed an overwhelming awareness among members of the hockey community that the sport needed to reach into pockets of society where currently it had little or no presence. Communities with largely Black populations, Asian communities, a large number of state schools – these are all areas where hockey is a sport with little relevance.
Ahead of the survey, England Hockey had recognised the problem and had created an inclusion and diversity group. As the external criticism began to get louder, an external advisory group was also set up, with members from a range of backgrounds.
Pink and his team are determined that there will be no knee-jerk reaction and surface 'wall-papering' applied as a quick answer to the current media stories. Rather there will be a wholesale and deep-rooted change to selection and playing/training systems. Although the lack of diversity within the sport has hit the headlines now, the need for diversity has already been recognised by those within the sport and the process of change is very much at the forefront of England Hockey's strategy for the future.
In a statement released in response to the reports in The Guardian and Sky Sports, Pink said: "Our aspiration is for hockey to remain at the forefront of British team sports as a force for good in diversity and inclusion, with regards to race, gender, sexuality, disability and age. To that end, we as the governing body set up a Diversity & Inclusion working group last year, with the aim of creating a long-term strategy. The most recent step has been to create an external advisory group, utilising the skills and experience of people from a range of backgrounds within the sport, including the former Chairman of Mr Pawar's club Barford Tigers, and chaired by the Chairman of England Hockey.
"One of the key objectives of the external group is to share and ascertain the facts around diversity and inclusion within our sport, so we can create a strategy based on first-hand evidence as opposed to perception or assumption. Only by sharing experiences can we work to help maintain the best possible platform for everyone to enjoy the sport."
There is already some good work going on within the sport. The East London Hockey project is an initiative that seeks to introduce hockey to inner-city, disadvantaged areas. It launched ahead of the 2018 World Cup, which was held in London.
The project initially operated in three London Boroughs: Tower Hamlets, Newham and Waltham Forest, but has extended into Redbridge, Barking and Dagenham. Over the course of the programme hockey has been delivered to 8,690 children through a combination of school-based activities, club-run sessions and hockey festivals. This included a Flyerz festival, aimed at children with disabilities.
Charlie Farrow is the England Hockey Regional Manager with responsibility for the East London project. "I think the project is helping to increase diversity to a degree," he says, "Especially when it comes to helping clubs develop their community and schools programmes. The project has certainly helped us to understand the challenges of working in inner city communities, but we know that there is more we need to learn."
And that is the message from the national governing body. Yes, it's hands are held high in admission but fundamental changes are already well underway.