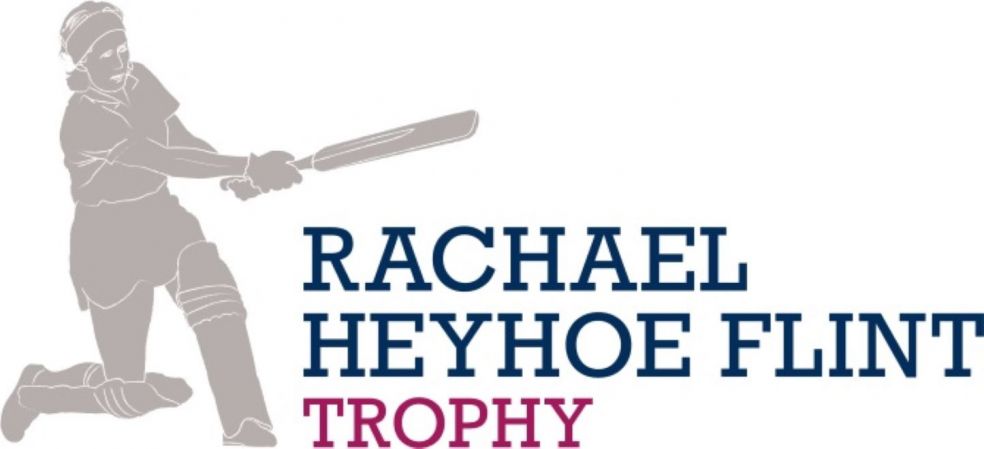 Lightning retain bragging rites as Central fail to Spark in search for final spot
There were contrasting fortunes at the Fischer County Ground, Leicester, as Lightning won their second game in the Rachael Heyhoe Flint Trophy, beating a spirited Central Sparks side by 55 runs.
Whereas Lighting had no chance of advancing to the final, there was a slim chance of Central Sparks making it to the showpiece fixture at one of their home bases, Edgbaston.
Both sides relied on centurions to propel them to substantial scores. Each of the two teams had played many games on used pitches and would have been a relief to see a good looking track at Leicester - ideal for the batters on both sides to get in and score big.
Sarah Bryce and Eve Jones, who had both been vital to their sides' run-scoring endeavours were determined not to miss out. The big difference between the teams was the depth of the Lightning batting order - partnerships were allowed to develop, sometimes down to luck but mainly lapses in the field. Sparks, on the other hand, lost much of their sparkle as no batter out of the top three reached double figures.
The most significant partnership for Lightning was for the fifth wicket. Sarah Bryce and Teresa Graves added 127 to propel the East Midlands side towards 300. Lightning had reached 250 at the 45.5 over mark. In the remaining 25 balls, they raced to 303 for 5.
Bryce had only failed to make it past fifty once this season and was keen to go further and reach that allusive ton. Her second fifty of the day was more watchful than the first - her patience rewarded by the batters at the other end who were striking the ball well - Abbey Freeborn (40) and Graves (65) impressing.
Even on a ground like Leicester, with a fast outfield and large playing area, overtaking 300 was going to be a challenge.
It was a target that the Sparks top order was intent on making light work of, and if one of Gwenan Davies or Marie Kelly had stuck around with Jones, there might have been a closer finish. With chances of a spot in next week's final fading rapidly with events the game at Headingley, it would still have been a satisfying way to end the season with a win.
Lightning had built momentum throughout their innings but Sparks only scored 10 runs in the first six overs and knew they needed a consistent strike rate of six-an-over to see them home.
At the end of the powerplay they were 67 without loss as the left-handed pair of Jones and Davies took on the challenge.
Jones' innings may have been over shadowed by that of Sarah Bryce but it was on an equal footing in terms of the way it was constructed. Had Jones had more support it could just have been enough to win the game. It has always been unfortunate that Jones' name has not been linked with a England place over the years. If she keeps scoring runs of this quality it will be a brave person to count out an England call-up.
While Issy Wong had proven expensive from her seven overs - leaking 57 runs - Kirsty Gordon, who was also returning from the England bubble, was able to stop the steady flow of runs.
As she had done so on many occasions for Notts bowling in tandem with Lucy Higham, runs started to become more challenging to score. Like the Sparks spin of Hannah Baker and Anisha Patel pace off the ball was the order of the day.
Davies had batted well for her 48 before finding the faintest of edges to give Gordon the fist of her two wickets.
Central Sparks were still going well on 176 for 1. Kelly had seen her side home on a worn pitch at Edgbaston earlier in the competition, so when she had reached 37 runs, she would have been confident of going through the gears. It was to her disappointment when she picked out Graves to give the impressive Higham her first wicket.
No other batter got going as Bethan Ellis and Kathryn Bryce swept up the tail to give Lightning their second win of the trophy and to ensure they have the Midlands bragging rites for the season.