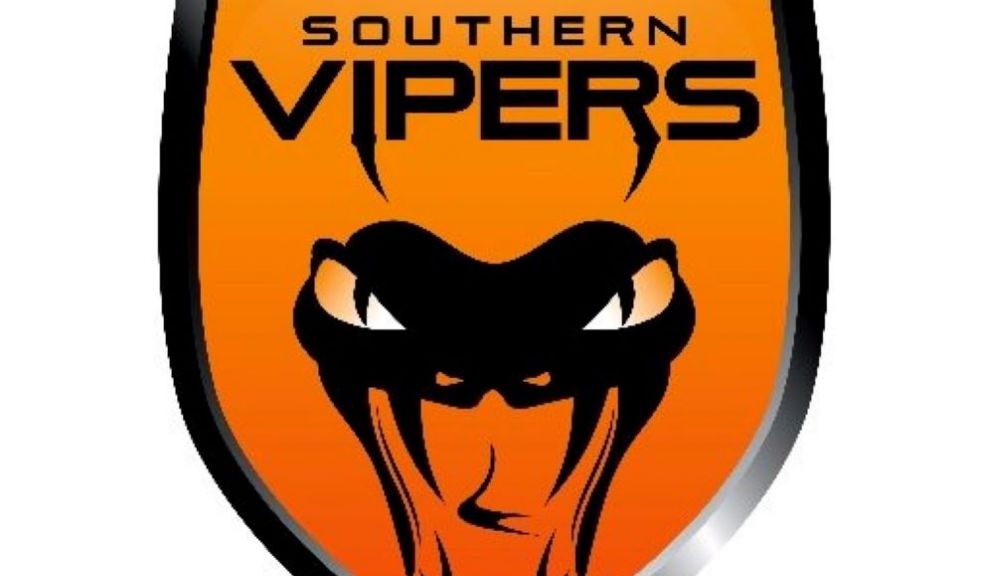 Rachael Heyhoe Flint Trophy: Southern Vipers hold firm in final
Southern Vipers (231 from 49.5 overs) beat Northern Diamonds (193 from 42.4 overs) by 38 runs
It was somewhat fitting that Edgbaston was the scene for the inaugural Rachael Heyhoe Flint Trophy final - a ground that was synonymous with that great figure in women's cricket as well as the venue for the first World Cup final.
A battle of north versus south - which neither side wanted to lose - provided the showcase occasion of the curtailed 2020 domestic season. A lot of credit goes to all those who ensured the start of the fully professional era of women's domestic cricket in England could get underway.
Southern Vipers won by 38 runs, although at times Northern Diamonds reminded them that they were in a contest.
Much of the Vipers success all season came from the bat of captain Georgia Adams. A leader for some time with Sussex, Adams and her side thrived in a group where only Western Storm offered any real competition.
They won all of their group games. Their opening partnerships set the foundations - only once did they fail to add fifty for the first wicket.
It was the same in the final as Vipers were put in to bat. However Northern Diamonds bowled tight lines early on with the experience of Beth Langston and Linsey Smith giving little away. For once, Vipers had to work hard for their runs.
Adams was the dominant partner in those early exchanges as Ella McCaughan took some time to get settled but they eventually put on exactly 100 before McCaughan fell for 35.
Maia Bouchier joined Adams at the crease and the pair, who have England aspirations, ensured the momentum continued. Diamonds turned to Hollie Armitage and the all-rounder got the breakthrough. It wasn't her best delivery, a half-tracker that Bouchier would have been looking to smash towards the boundary; instead, she could only watch as Alex MacDonald took the catch.
The stump-mic picked up Armitage's reaction of "that's what I'm here for." it sparked a remarkable change in fortunes and Diamonds found themselves on top. Levick found some of rhythm and on a pitch that was difficult to sweep on picked up two lbws. 150 for 1, became 191 for 8.
Adams was one of Levick's three victims trying to smash it over the mid-wicket boundary found Armitage, eventually departing for 80.
In reply, Northern Diamonds were never behind the run-rate but their batters developed a nasty habit of picking the wrong shot at the wrong time.
Much of the Diamonds' fortunes would rest on the shoulders of their opening pair of Lauren Winfield-Hill and Armitage. Things were looking good as the quick singles came with ease.
Bouchier was introduced to the attack in the powerplay and whilst Winfield-Hill was intent she wouldn't last long in the attack, in the end it was the batter who was out of the game for 20.
Sterre Kalis joined Armitage and the pair just needed to steady things. Kalis, who started the competition with a row of ducks that would not have been out of place in a 1950s living room, was now finding some form at the right end of the competition.
Kalis scored a third fifty with an innings of 55. If she had more support from the middle order, the trophy might have been heading up north.
A series of partners found interesting ways to get out. Jenny Gunn was out trying to sweep Taylor shortly after playing a risk-free drive back down the ground before MacDonald managed to swipe her off-stump clean out of the ground.
Taylor, with several deliveries that were difficult for most in the ground to pick, kept picking up wickets at regular intervals and would finish with figures of 6 for 34. Not bad for a player who was not originally in the Vipers squad.
Diamonds had opportunities to win this game and there will be genuine disappointment that they didn't find a way over the line.
It was a well-deserved win for Vipers, they have been the most consistent side throughout the tournament. As in the Kia Super League, they will once again be the team to beat.