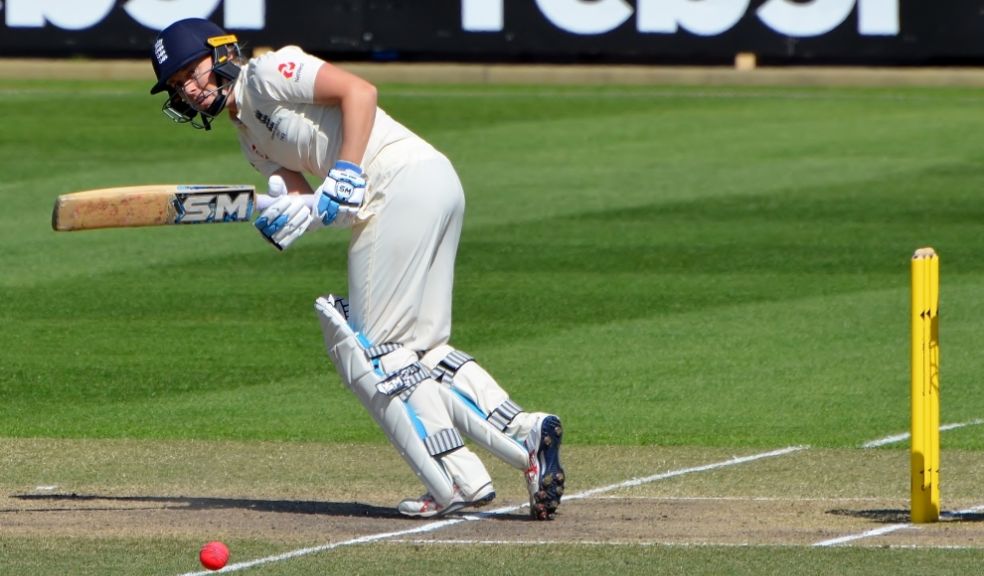 England captain Heather Knight feels there is 'real momentum' in women's sport
England captain Heather Knight believes there is a "real momentum" behind women's sport, 100 days out from the start of what she expects to be a "blockbuster" Ashes series.
The highly anticipated Ashes summer includes only the second ever five-day women's Test, which is scheduled to begin at Trent Bridge on June 22.
Knight's team and Ben Stokes' men's side will each be attempting to regain the Ashes on home soil, with the two series being played during June and July for the first time ever, with no clashes.
"(I'm) super excited, obviously," Knight, 32, told the PA news agency ahead of International Women's Day.
"The operation the ECB have done in terms of actually scheduling the fixtures at prime time I think is so important."
Stokes' team will begin their first Test against Australia at Edgbaston on June 16 and the second at Lord's will not start until June 28, with the women's match being played in between in those dates.
"Kicking it (the women's Ashes) off with a Test match at Trent Bridge is super cool," Knight said.
"I think everyone's super excited for the men's Ashes, the way Ben and his team are playing, the excitement around. This is certainly going to be a blockbuster series.
"Hopefully we can play some really entertaining cricket as well and both have lots of success.
"I think what we've started to do as a team, we've started to build something, a real sort of identity of how we want to play things and how we want to move things forward, (to) keep pushing the boundaries of the game.
"That's a real focus for us – to entertain and play exciting cricket – so I certainly think it's going to be a blockbuster series."
This year will see some of the biggest tournaments in women's sport take place.
As well as the Ashes and T20 World Cup, which Australia won in South Africa last month, the inaugural Women's Premier League – a huge step forward for the women's game – is currently being played in India.
There is also golf's Solheim Cup, taking place in Spain in September, and the football World Cup, with European champions England looking to triumph on the global stage in Australia and New Zealand this summer.
Knight, who plays for Royal Challengers Bangalore Women in the WPL, said: "I think there's a real momentum behind women's sport at the moment.
"I also think the Lionesses winning the Euros last summer just catapulted women's sport into the limelight again.
"It feels like the investment that there's been over the last few years started to really capture the public's imagination and them wanting to watch really high quality sport is pretty awesome. It's a good time to be involved."
Over the last few years cricket in England has sought to attract a wider audience to the game, and shift its perception in British society, with The Hundred tournament a major vehicle for that.
For England bowler Stuart Broad, the growth of women's cricket is part of trying to develop the game as a whole.
"It's nice to have both Ashes be side by side," Broad said.
"When we've got days off we'll be watching the Women's Ashes and vice-versa. I think it works well in bringing us all together.
"I remember watching the 2005 Ashes celebrations and the women's team were a part of that, on the open-top bus, and I think as we have seen in The Hundred, when you put the men's and women's game together you help grow the whole game's audience and that's a really important step forward for cricket to keep taking."
Both England Test teams will be looking for better this summer after forgettable Ashes tours to Australia in 2021-22.
Neither team won a single competitive match Down Under, with the men crashing to a 4-0 defeat in their five-match Test series and the women losing their multi-format series 12-4.
Broad, part of a new-look England set-up rejuvenated under captain Stokes and coach Brendon McCullum, said: "It would be really lovely for both teams to win the Ashes in the same summer.
"Obviously the way we're currently playing under Brendon is likely to be entertaining for the fans and I know the women's team are approaching their game in a similar fashion, so hopefully we'll see lots of entertaining cricket across the men's and women's Ashes."
From PA Media