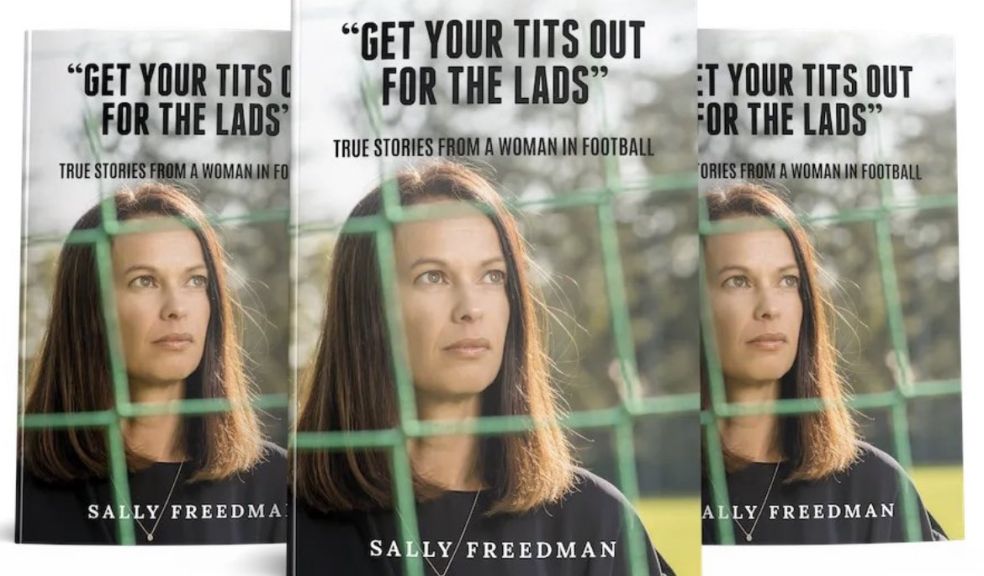 Get them out for the lads
A fascinating memoir offering readers an intimate look into the triumphs and challenges experienced sports executive Sally Freedman encountered whilst working in the male-dominated world of football.
Ahead of the Women's World Cup in Australia and New Zealand, Sally Freedman's "Get Your Tits Out for the Lads" takes readers on an extraordinary journey through the masculine and enigmatic world of football, offering a unique perspective from an intelligent and ambitious woman.

The book delves into the exhilarating highs, the heart-breaking lows, and the awe-inspiring moments that defined Sally's experience as a woman working in football in Europe, Australia and New Zealand.

Brighton and Hove Albion fan Sally's candid storytelling provides a genuine insight into the realities of navigating a world traditionally dominated by men. Through her personal triumphs, setbacks, and unwavering resilience, Sally tells a brave and compelling story which shines an important light on sexism, misogyny, and gender equality. 

Sally Freedman will be one of the featured guests at the forthcoming Football Writers' Festival to be held in Sydney from July 15-17, prior to the opening match of the FIFA Women's World Cup. The festival brings together a melting pot of readers, authors, writers, and interested voices in an environment that encourages and inspires meaningful and respectful debate and discussion.